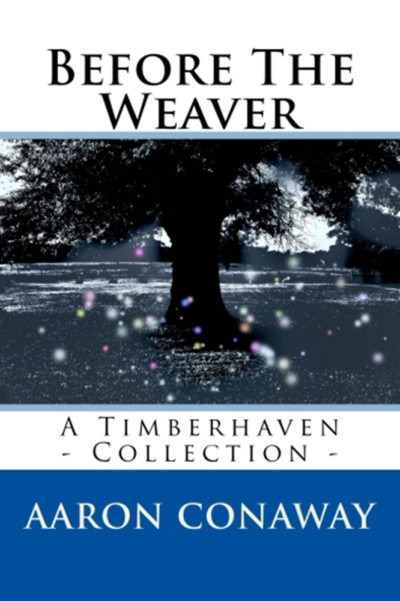 **Continue reading The Timberhaven Chronicles in this short story collection!**
Timberhaven, where magic, music, and make-believe entwine with art and physics. Its citizens are few but varied:
Lord Jarboe, caretaker of Tater Town. Mahin Shirazi, storyteller and world traveler. Juniper Soot, eight-year-old wunderkind and fledgling scientist. Calithan, purveyor of dreams and nightmares.
These are but a few whose tales are told herein, and they are all of them unprepared for the dark days coming to Timberhaven. Are the bonds of family and friendship going to be enough to see them through?
** Before The Weaver is set up to a year before the events that take place in Waking The Weaver (and one tale that takes place during!) **
---
Book categories: Short Stories and Urban Fantasy